This past week, we completed our expansion project in Pell City, Alabama! We broke ground a little over a year ago and are excited to begin production in our new manufacturing facility. This new facility will allow us to be closer to our customer base.
Originally, Allied had two Alabama locations in Anniston and Pell City. After purchasing Riverside Refractories, we decided it would be best to combine both of those locations into one – the new Pell City facility.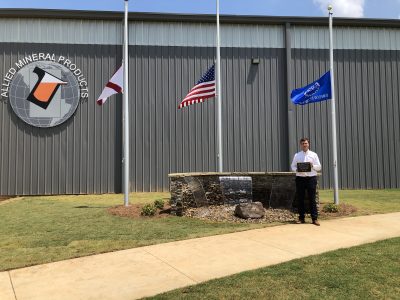 A fountain was dedicated to the Morris family, (operators of former Riverside Refractories) for their dedicated service to the refractory industry, local community and their employees. A plaque was presented to Parker Morris, one of the family members who operated Riverside Refractories for decades. We are excited to see where the future takes us!