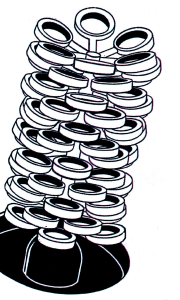 Allied Mineral Products has purchased the rights to formulas for Jewelry Investment Refractories from the Kerr Corporation. This acquisition will allow Allied to add jewelry investment refractory to its already extensive refractory monolithic product lines out of our Columbus, Ohio plant.
"I am excited about the opportunity to continue to manufacture and now market these unique and proven investments to clients all over the world. It is our privilege and honor to carry on the tradition and legacy of this product line", says Paul Jamieson, President.
Allied's acquisition will enable us to continue to supply the well-known and successful Kerr Investments, based on the same raw materials and formulas for Satin Cast™, Kerr Cast™ and the VPC™ family of investments to customers and users globally under Allied Minro Investment brand names.
Contact us for more information.